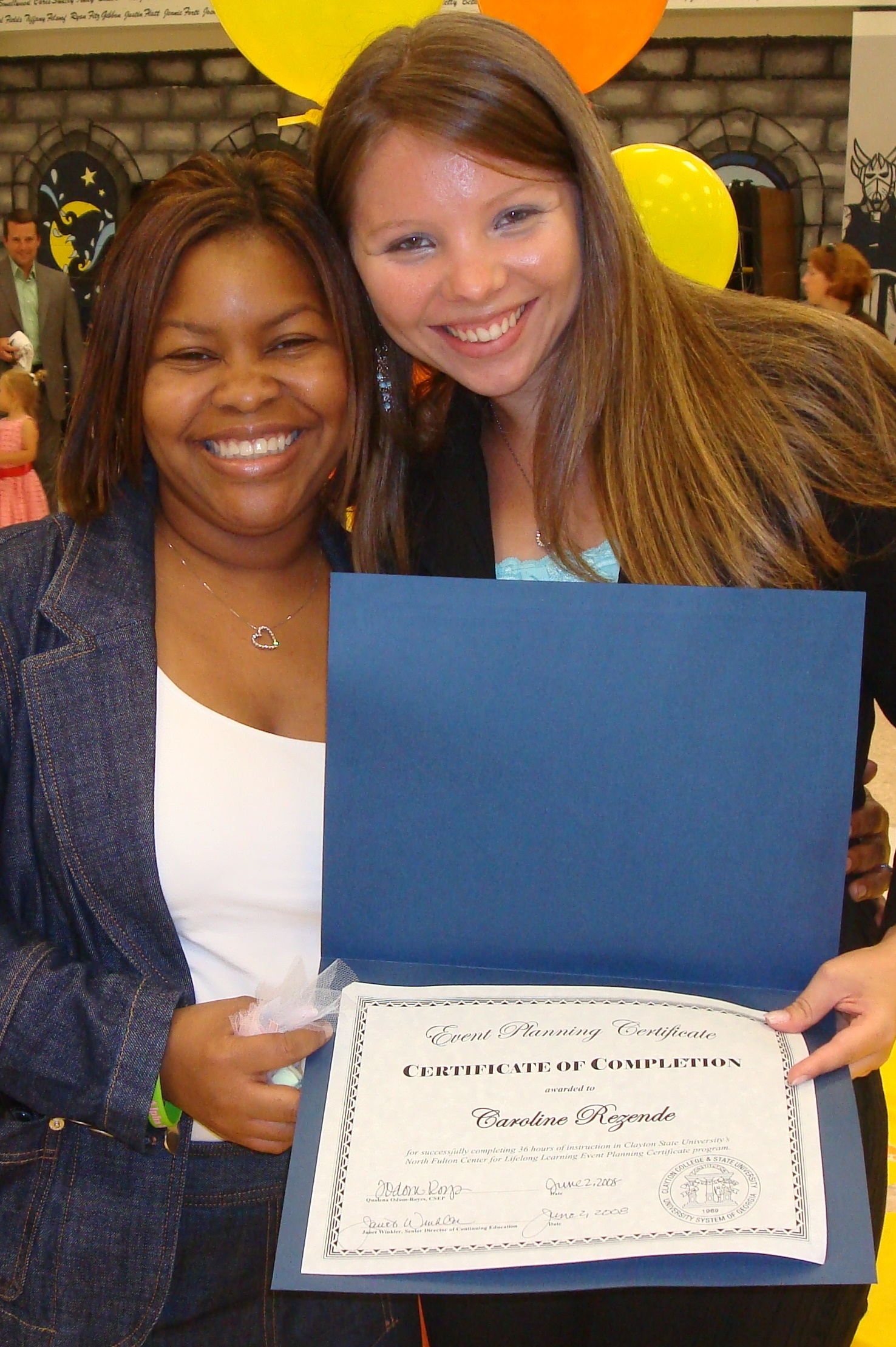 This is part 2 of a 2 part series on Virtual Assistants.  Read below about my experience as EventEssentials' VA and how this opportunity started! Enjoy it and stay tuned for more tips on incorporating VA's into your business.
The profession is growing in centralized economies, there are many as Virtual Assistants worldwide and I'm one of them working for EventEssentials. My experience started when I met Qualena in 2008 I moved to the US in January 2008 in a exchange program to improve my English and the first course I took was Qualena's Event Planning Certificate and It was great! I learned a lot with her and she is a great teacher.
We kept in contact I was volunteer in many of her events and one day she posted on her Facebook she needed an intern for her company and I contacted her and we started working together since then. I always worked from home. At that time (2009) I was volunteering in her company since I was in the US as an au pair (exchange program) but I saw the opportunity to learn and gain experience in my career.
I have Bachelor degree in Business Administration from PUC – Brazil. Fluency in English, Spanish and Portuguese (native). I've been building a solid career in Administrative Operations with experience in Large and Medium-sized Companies. Experience in Commercial Department and Customer Service; Administrative Operations with internal and external customers; Distribution and Transportation Center; Logistics System; Human Resources – Health Assistance; Event Coordinator Assistant. I also worked on Implantation of a new method of measurement. And I had a Business Scientific Article published in 2007 in 2 magazines and approved in a Business Congress.
In the beginning of 2010 when my exchange program was going to finish I was between staying in the US or coming back to Brazil, so I came back and we talked about still keep working together and it became a Virtual Assistant opportunity. I'm also VA for one of her friends who work in various projects but she is also an Event Planner. It's been great!!! I do all kinds of assistance I can do virtually, basically office duties. I have an ATL phone number here and I'm online all day, Qualena contact me by email and I normally answer her right the way.
I enjoy a lot working with Qualena and EventEssentials, Q is very organized and a great Event Planner. As her virtual assistant I basically run her office from here and keep her on track. I work on a variety of projects, manage her databases, work with proposals and budgets, create spreadsheets and forms, prepare correspondence and letters, type up documents, conduct research on the internet, work on updating websites, electronic communications, social media and onsite volunteer management. It's been a great experience!!! I just love it! I keep building my career, my networking in the US, getting knowledge, and my English up to date!
Thanks Q for the opportunity to be your guest blogger.
Caroline Rezende
—
Caroline Rezende is an independent Virtual Assistant.
You can reach her at caroline@rcinvest.com.br