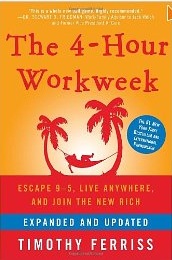 In my never ending quest for productivity, I have been reading Timothy Ferriss', "The Four Hour Work Week." Early on Ferriss encourages the use of Virtual Assistants (VA's) to increase productivity. We could not get through an event or even the day without our Virtual Assistant, Caroline. I haven't seen our VA face to face since January, but I hear from her daily and see her weekly via Skype.
Many colleagues have inquired about how we use a VA, is it cost effective, etc.  I decided to leave that to an expert to tell you!
Caroline will be a featured Guest Blogger in the next few weeks. If you want to learn about what a VA is and the services they can offer you and your business stay tuned for Caroline's two-part series on Virtual Assistants help us Work Smarter.
Trust me, you don't want to miss this!
Q